Trick or Treat!
(By the way, if you're wondering, no you're not too old to go trick-or-treat around the neighborhood!)
BOO Animated World! Welcome to the first BOO-to-YOU themed post! Today's themed post has quite the sweet-tooth, so be warned. I'll be kicking off the BOO-to-YOU theme on Animated with a list of my top five favorite Halloween candies!
Get your trick-or-treat bags ready, throw a witch hat on, give a skeleton a high-five, and try not to get too hungry! 🙂
5. Mini HERSHEY'S 
Small, common, and classic. Not a bad way to start off the list. These small HERSHEY'S bars are usually pretty common treats around my area. They pretty much always have been. I've always enjoyed finding one of these variety bars sneaking around at the bottom of my candy bag. Since they've always been pretty common around here, these little bars remind me of the good ol' trick-or-treating days as a young candy crazed kid. Ah, the good days of running around in a Charmeleon costume, probably eating one of these.
4. KitKats
Spoiler alert, I've never actually tried the Halloween version of KitKats. I've actually never even seen these in orange. However, original KitKats… I can talk about those! I started off not liking KitKats as a kid. Yet I LOVED wafer cookies. It took me awhile to make the connection that KitKat bars are basically chocolate covered wafers. It probably was best I didn't make that connection as soon as I did. It probably saved me a few trips to the dentist. These aren't too common in my area. You usually get the small pack shown above (just not Halloween version). BUT, in rare cases… that one house that gives you a full sized KitKat bar…
Full Sized KitKat bar givers are the real MVPs of Halloween! 🙂
3. Laffy Taffy
I hate that I subconsciously started singing Laffy Taffy when starting this section. Laffy Taffy are my first go-to when coming back from trick-or-treating. Animated Pro Tip:They always take a while to eat so it resists the temptation of eating half the bag of candy in one sitting. These fellas are usually pretty common in the area. I lean toward Strawberry being my favorite. Fruit Punch is a close second, but honestly the flavor is pretty rare around here.
2. Sour Patch Kids (Rare Event Unlocked)
Alright, you know those people I mentioned that give out full sized KitKat bars, Sour Patch givers are right up there.
Another candy that took me a while to fully appreciate. On the other hand, another candy that once again saved me a few visits to the dentist. I probably didn't like Sour Patch kids at first because I associated them with Warheads. I was scared of the Warhead's logo as a young whippersnapper. In middle school however, my class was crazy for Sour Skittles. I think after my Sour Skittles faze in life, I started to enjoy Sour Patch kids. I've enjoyed them since, so much so that they've climbed their way up to number two on my Halloween goodies list.
Yes.. I did eventually conquer my fear of the Warhead logo..
1. Milky Way Bars (Especially Midnight)
Sorry, I was eating a Milky Way..
Ah, my childhood favorite that still is going strong today. Milky Way Bars have found their…"way"…(sorry I had to).. onto the top spot of my favorite Halloween candies. I'll take a Milky Way bar any time on Halloween. However, when I realize the wrapper says midnight..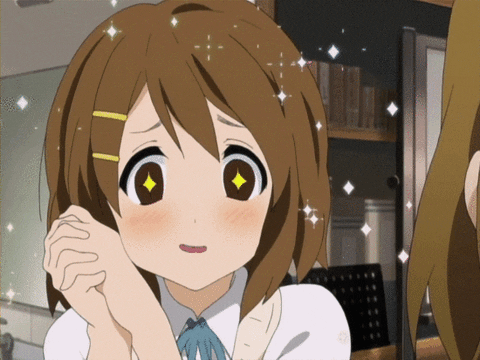 Yup, you reading now know the way to Animated's heart. I enjoy dark chocolate and combining it with my enjoyment for Milky Way, you have one holy combination. So the next time you're looking for a bag of candy and see that bag of mini Milky Way bars, just think, Animated would enjoy these.
Then send some over..
No seriously
Dark chocolate also reminds me of running Cross-Country or Track & Field. After a big competition we'd usually have a pretty unhealthy meal to make up for eating healthy the entire week. I'd always end it with dark chocolate. When my coach would complain, I'd tell him not to worry, it's the healthiest type of chocolate.
Yea… he didn't really buy it..
Well there you have it! The kick-off to our BOO-to-YOU theme on the blog! Hope you all enjoyed and aren't craving sweets too much after reading through!
Next BOO-to-YOU post will be this Sunday! Regular scheduled blogging will resume on Animated till then. Stay Tuned! 😀
-Animated
(P.S.: Look at the header section…. I couldn't resist making more. XD)