Hey Animated World!
Or should I say, welcome back!
November was an absolute jam packed month for me outside the blogging world. Senior Design project, Mechanical Design project, Modeling Robots project, and a Design of Thermal Systems project. YIPPIE! It lead to me missing quite a few days of content here on animated and heck almost made me miss Thanksgiving.
Which by the way, Happy belated Thanksgiving Animated World!
It seriously feels like yesterday was Halloween, and now we're already in December. But anyways, I digress. I'd like to share what's been going on in these past twenty whirlwind days or so. So, here's what's been up!
Life/General:
So usually I start with the blogging portion first, however I've got quite a bit to talk about in this section. Twenty days worth apparently. I'll give the abridged version so don't worry. Like I said, the days have been pretty much filled with projects for different classes.
Mechanical Design Project
We had a semester long project in Mechanical Design to create a mechanical 3D printed clock. Here's what the final version of our clock looks like! Unfortunately, we weren't able to print our clocks because of the time issue with Hurricane Irma. Still, it was pretty neat to see this project come from a set of hand drawn designs to a 3D model. I was Team Leader for this project, so I basically over saw my team, made project decisions, and made sure everyone was on the same page. I have to say, my Design Engineer and Manufacturing Engineer on my team were awesome to work with for this project.  The final product weighs about 3 pounds, is about 8 inches tall, and costs a total of $18.96 to produce!
Modeling Robots Project
Yes, that robot is based off Shenron. 🙂
For our modeling robots project we had to create a robotic arm that can screw six bolts onto a coupler. Kudos to my senior design teammate for absolutely going crazy with the design of this robot. His idea was to base it off Shenron, and he got pretty damn close to it! Yes, the bolts are orange to signify the dragon balls.
Senior Design Project
Unfortunately I can't share any images for this project since we're sponsored for it. I'll most likely be able to once we finish the project next semester so stay tuned! I can share though that we absolutely killed our presentation to the board of engineers. We were the only group of thirty groups to receive no criticisms or questions. I'm super happy with our project! We're not only doing a great job, but we're having quite a bit of fun with it as well! We're doing a lot of testing in different buildings, so its nice to know those stairs climbed aren't going just toward a fit body! It's crazy to think we're officially halfway home in our final project toward our engineering degrees. It's weird realizing you've almost made it to the top of the craziest mountain life has put on your path.
…Alright, alright…. let's move on… before I start getting all sentimental. XD
Blogging:
I'm so happy all the craziness of the semester will round up by weeks end. JUST IN TIME TO DECORATE THE BLOG!!!!! Yes, just like Halloween, Animated is going to be decorated for the holidays! You can look forward to Christmas banners and festive backgrounds coming to the blog. I won't officially be doing a Month Theme for December, but I have a couple holiday posts lined up for the month! I'm rethinking my approach to Month Themes based on the feedback from Boo-to-You. I'm happy to hear everyone enjoyed the theme, but I'm also happy to have received some feedback on how to make Month Themes even better on Animated for 2018! Lastly, I've been practicing some podcast scripts to share onto the blog! I think I'll start rolling them out in early 2018, but I might roll an early one out this month to take note of the reception. I must say, even if the whole podcast thing just doesn't work out, it has done wonders to improving my confidence behind a microphone. I'm finally at the point I'm very comfortable with hearing my voice and talking into a microphone with all the practice!
Anime:
After finishing Date Alive, I randomly came across Classroom of the Elite while scrolling through Hulu. I decided to give it a shot, and I must say the anime has exceeded my expectations so far. Theirs a lot more to the anime than what the initial episode portrays. If you plan on watching it, give the anime the first two or three episodes. My favorite part of the anime are the two mastermind characters of Ayanokoji and Horikita. I love when fascinating characters don't share a lot about them at the beginning of an anime. It makes you want to keep watching solely to learn about these characters. Throw in a pretty decent plot, and I'm intrigued.
Gaming:
Since about early-mid October, all my gaming has solely been on the Nintendo Switch. Stardew Valley, Skyrim, Super Mario Odyssey, Fire Emblem Warriors, Mario+Rabbids, and newly acquired Xenoblade Chronicles 2 have all kept me playing on my Nintendo Switch. I'm hoping to share a lot more about my gaming experiences on these titles in the next couple weeks to round out the year. Now that I have some time, I'm going to get to writing some posts pertaining to the Switch and its titles I've recently played.
As for other gaming, I've actually been sober of Overwatch since October. Sure, I still keep tabs on changes to the game and the enormous community, but I don't really play much anymore. Who knows though, maybe with the Christmas event, we'll get the Overwatch gang together for a blog stream.
YouTube: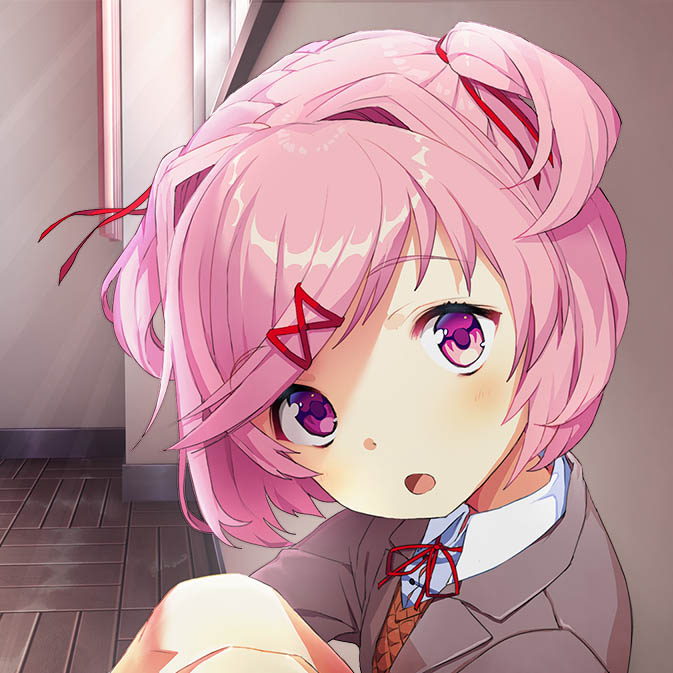 My goodness…. if you know this game…..you know my thoughts exactly! I've recently watched GTLive's and Jacksepticeye's play-through of Doki Doki Literature Club on Steam. Oh my goodness, I'm just going to say this game is not what it seems. Also, if you're wondering about looking up the game, I have a fair warning. This game has some serious topics. This game can definitely be found  disturbing at times. But my goodness, the developer did a great job with the experience of "playing" through this game. I don't want to give too much away because there is ALOT to this game. However, I will be writing a post in the near future.
On a much lighter note, we finally have Five Nights at Freddy's 6! (I never thought I'd see the day we're I'd turn to this franchise to brighten the mood of one of my posts.) We have what seems to be the final iteration of the Five Nights at Freddy's saga. I've seen three of the different endings, but I won't spoil anything. I'm always on the fence of whether or not to write about these games. However, for Freddy's final hurrah, I may decided on writing a post that's well over due.
PHEW, that's what happens when I'm silent for 20+ days on here. I go off on a thousands word tangent. 🙂
Any who, I'm glad to be back spending some time on Animated. I'm also very excited about bringing the holidays onto the blog! Should be one fun month to closeout 2017 here on Animated! Stay Tuned!
-Animated