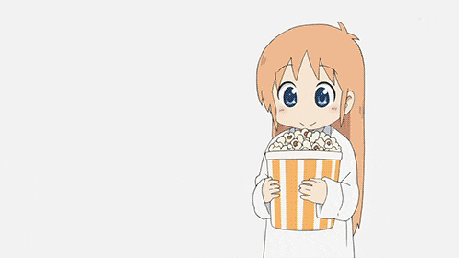 Greetings Animated World!
Hopefully your 2018 has been great so far and the new year hype is still resonating strong! If not, don't worry, we're only roughly 96 hours into 2018. There is plenty of time for the greatness to resonate. Regardless of a good or bad start to the new year, we've got quite a great bunch of anime scheduled to be released this year. These will make any anime fan's new year hype start resonating! Here's a few of my favorite anime headliners scheduled for this year!
Fate/Extra Last Encore
You know it's going to be a good year when it starts off with a Fate series anime. Yup, time to suit up for yet another holy grail war! Fate Extra is scheduled to start airing at the end of this month. Even though their separate stories, I really want to completely finish playing through Fate Extella before this starts airing. The story follows Hakuno Kishinami as he fights to not only survive the holy grail war, but also recollect his memories of the past. I've never played Fate Extra, however I'm excited about the cast of characters being featured in the anime. Some of my favorites from Fate Extella, Emperor Nero, Tamamo-no-Mae, and Saber Gawain should be making appearances. Also a few more of my favorite characters appearing are Rin Tohsaka and Sakura Matou. I'll be having some fate fever with the airing of Fate Extra alongside trying to finish Fate Apocrypha and Fate Extella this month. Oh yea… and I still need to watch Heaven's Feel…. Did I mention I like the Fate Series? 🙂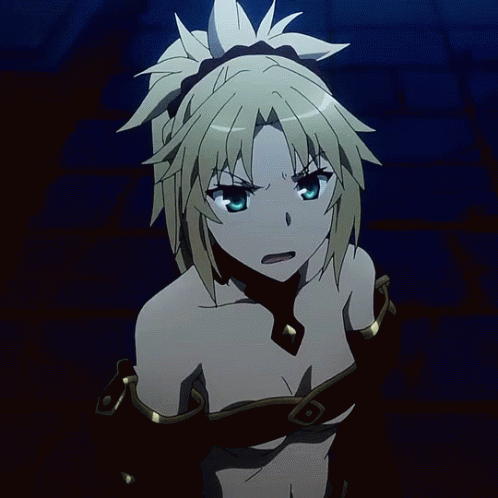 Darling in the Franxx
Anything Studio Trigger immediately catches my interest. Get Studio Trigger and A-1 Pictures to teamed up together? Now I'm extremely interested and excited. DARLING in the FRANXX, the first of three new anime projects by Studio Trigger, debuts later this month. What makes me even more excited for this anime? Hulu announced they'll be adding it to the Winter 2018 simulcasts! The story is set in the future where kids live in a mobile fort city knowing nothing of the outside world or the sky. (This sounds oddly familiar.. 🙂 ) Their lives consist of piloting robots called Franxx to battle with giant life forms known an Kyroryu. I'll admit, even though this year is filled with some pretty big anime titles, this is the anime I am most excited for going into 2018.
All aboard the Animated hype train! 🙂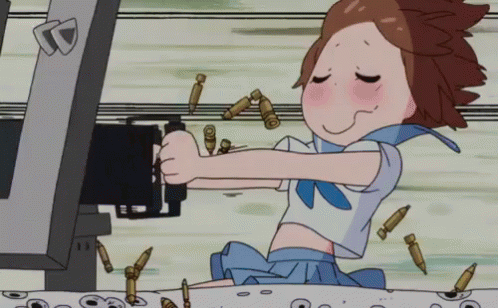 Steins;Gate 0
Like above, say Steins;Gate and you'll immediately have my interest. Steins;Gate 0 is planned to air as an adaption to the game, Steins;Gate 0, that released in 2016.  I may even play the game before the anime ends up airing just to see what it's like.  The story takes place at the end of the original Steins;Gate within the Beta world line. However, Okabe has failed at rescuing Kurisu. He decides to give up as he tries to forget the past. Hopefully this stays scheduled for 2018, as I'm very interested. Currently Steins;Gate 0 is scheduled for an April 2018 debut. Just enough time to stock up on some Dk Pepper!
My Hero Academia Season 3
I really need to start featuring My Hero Academia more on the blog this year. It's actually one of my favorite anime. For what-so-ever reason, I seem to neglect it on the blog. New Years resolution for Animated, talk more My Hero Academia in 2018! I tend to read the manga chapters for the upcoming season before the anime releases. I've done so the past two seasons and am currently continuing the trend into the third season. I'll refrain from talking about any potential spoilers. 🙂 Like Steins'Gate 0, My Hero Academia is currently scheduled for April 2018. PLUS ULTRA!!!!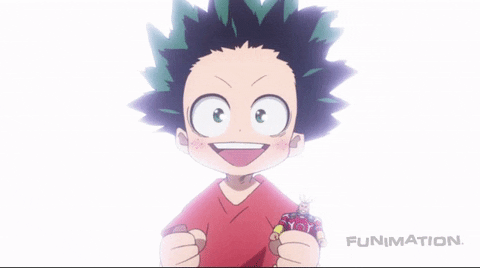 Full Metal Panic! Invisible Victory
It has been almost 13 years (it'll be 13 in July) since Full Metal Panic! Second Raid began airing. Needless to say, this one is long over due. Although Kyoto Animation won't be at the helm this time around, I'm excited to see what Xebec will do with the Full Metal franchise. I really need to go back and watch Full Metal Panic, Fumoffu, and Second Raid before this anime begins airing. Invisible Victory is scheduled for April 2018. The creators have confirmed Invisible Victory is a continuation that won't contain any explanation episodes. "The pacing of the story is going to be full throttle from the get-go." 🙂
Sword Art Online Alternative: Gun Gale Online
I'm not really sure what to think of this one, but I'll be lying if I said I wasn't interested. The story follows Karen Kohiruimaki as she's introduced to VR and Gun Gale Online. I find the small bit of backstory about Karen Kohiruimaki released pretty appealing. She is a 6-foot-tall college student who's insecure about her height and is bad with people. Due to her height insecurity, her in game avatar in Gun Gale is less than 5 feet tall. She befriends another player named Pitohui, who insists on her participating in the battle royal Bullet of Bullet tournament Squad Jam. The Phantom Bullet arc in SAO was probably my second  favorite arc (Sorry, Mother's Rosario takes the cake.)  of the series so I think I'll be giving this a shot (no pun intended). SAO Alternative is currently planned for an April 2018 debut.
Attack On Titan Season 3
Two reasons I'm happy Attack On Titan Season 3 is scheduled to be airing in Summer 2018.
The second season was exhilarating.
I'll finally be able to talk to all my friends who read the manga religiously.
I'm kidding about the second one…. kind of.. :p
What'd I like about the second season? It gave answers, without giving away everything. Also answers had a funny way of branching off into even more questions. (Funny how that works..)
Fun Fact: Apparently, from what I've heard from said friends, the ending clip played at the end of all the season 2 episodes is the story about the origin of titans. 
I'm still very much intrigued in Attack on Titan and I really hope we do end up getting season three during summer this year.
Fun Fact: Apparently the best time to harvest potatoes is during the summer season. 
Coincidence…. I THINK NOT!
Plenty to look forward and watch in 2018! 😉 Not sure if I'll do any episodic posts, but I may give it a try for Fate Extra. Nothing for sure, but I feel comfortable enough with the Fate series to give a shot at some episodic posts. We'll see though, so stay tuned!
Happy Watching!
-Animated